This page has been roughly translated from Dutch. Click the link above for the original text.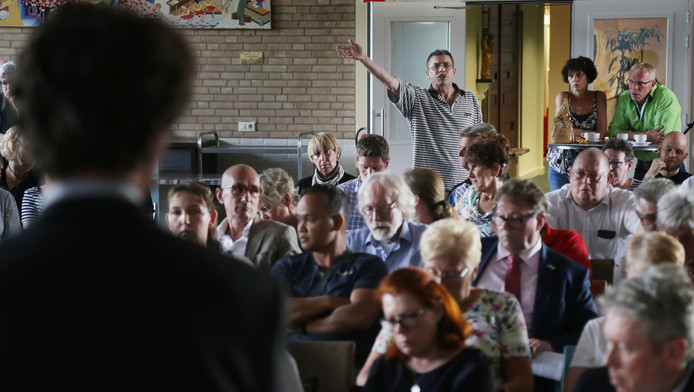 DORDRECHT Emotions run high during the information evening, yesterday, about DuPont / Chem Ours and PFOA emissions. People living near the plant may ask questions to director Erik Meijer, but the answers they are the least satisfied, causing anger only increases.
"Everything is pushed under the carpet"

Henry Fisher
Tail locals come in large numbers to the information evening in the Merwelanden to express their concerns about PFOA substance which for decades was ejected by DuPont. Scientists dispose of this material in relation to cancer and other diseases. Mayor Arno Brok was present.
Annoyance in the audience questions sound worried and angry shouts direction director Erik Meijer Chem Ours. If he starts with a presentation about the company, the scandal grows. ,, We are not an advertising pitch "is loudly called Even if the audience start asking questions, it is heated Halfway through the evening Meijer asks for a timeout:.. ,, I feel personally attacked me."!Worried residents yesterday asked a barrage of questions about their health: ,, Why do not we all get a blood test? How can you assure me that my son is not seriously ill because of your 'sounds emotionally?.
Responsible Asked why DuPont did not stop using PFOA when the factory was aware of the dangers, Meijer replied: ,, There simply could not be made teflon without this substance. You just need to manage the risks and DuPont has acted responsibly. " As a former employee of DuPont says that he and bladder cancer are former colleague throat, you hear after a breathless silence loud buzz. ,, I spent years as safety officer for DuPont worked, but everything is pushed under the rug, "says Henny Visser. ,, There were no face masks and there was no control of hygiene. This substance sticks to your hands and take you home. All these questions are pointless, we still have no answers. "